Prepare for your stay on our campsite in the Gulf of Roses
How can we
help you?
Home
/
Practical information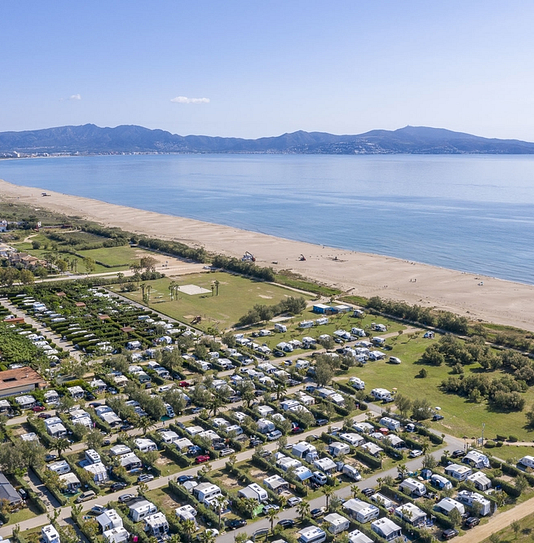 Go on holiday with peace of mind on our Gulf of Roses campsite Amfora, by preparing for your stay in advance.
To this end, you'll be able to find on this page all the useful information relating to our establishment, comprehensive documentation, answers to the most frequently asked questions, a map to locate us and prepare your route, as well as a contact form and our telephone number.
If you can't find the answer to your question on this page or on our website, contact us by e-mail or telephone, we'll be delighted to be able to help you!
Sant Pere Pescador campsite
Campsite opening dates
From May 14 to 24 September 2024
Opening hours
Reception :

8 a.m. – 10 p.m.
(9 p.m. in the low season)

Water park :

9 a.m. – 8 p.m. depending on occupancy and weather
(9 a.m. – 7 p.m. in the low season)
Arrival/departure times
Holiday rentals :

Arrival: 4:00 p.m.
Departure: 10:00 a.m.

Pitches :

Arrival: 2:00 p.m.
Departure: 11:00 a.m. for plots with private toilets (90 and 180m²) and 12:00 p.m. for plots (100m², mains drainage and 70m²)
Frequently asked questions
Means of payment
What are the accepted means of payment?
Booking
What is the procedure on arrival and departure?
Is the hire of sheets included in the rates?
What are the cancellation conditions?
Accommodation
Are the campsite's pitches and holiday rentals shaded?
How many vehicles are allowed per pitch?
Services
Are animals allowed on the Camping L'Amfora campsite?
Is the Camping L'Amfora campsite accessible to those with reduced mobility?
Is there a doctor on-site?
Beach and swimming
How far is the sea from the L'Amfora campsite?
Is the beach supervised by lifeguards?
Activities and entertainment
How are campsite guests recognised?
Is there a children's mini club?
Located in the Gulf of Roses, between Empuriabrava and L'Escala, a few kilometres from Sant Pere Pescador, the Amfora campsite enjoys a unique location away from busy roads, 45 minutes from the French-Spanish border and 1 hour and 45 minutes from Barcelona.
Go to the campsite
By car :
GPS coordinates
Latitude: 42.18142863463931
Longitude: 3.107950663285671
Please contact us by sending us a message using the form below. Your request will be dealt with as soon as possible, generally in less than 24 hours if you contact us during our office opening hours.
If you prefer, you can also call us. Our receptionists are multilingual.