A family campsite on the Costa Brava
Children
thank us!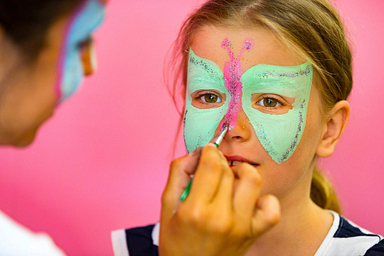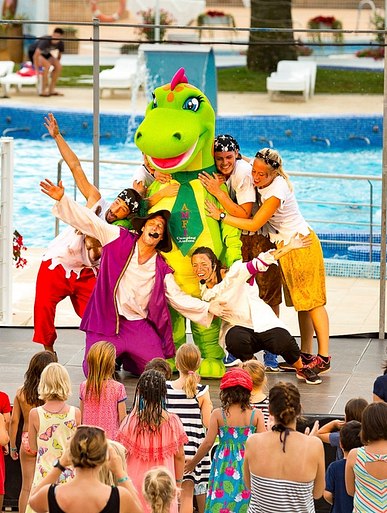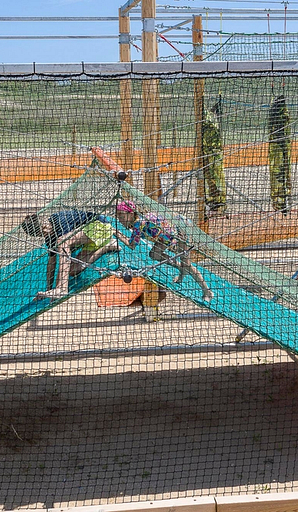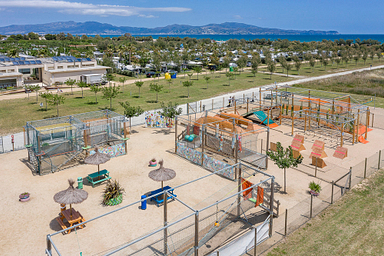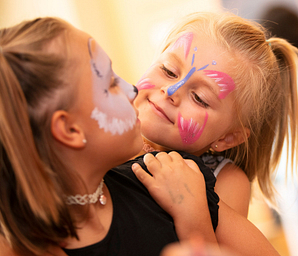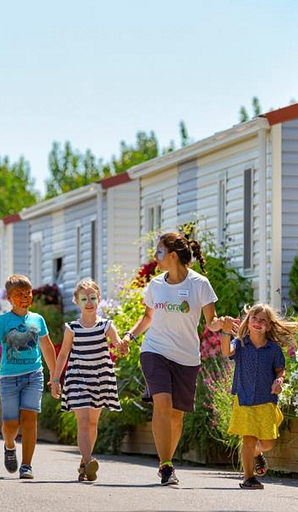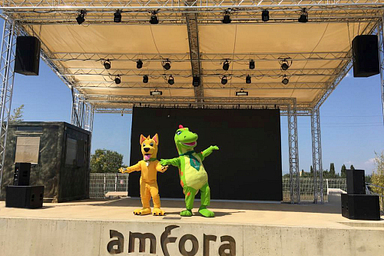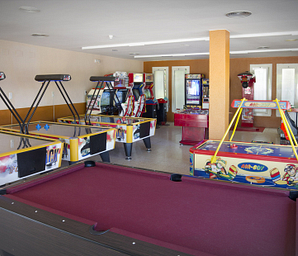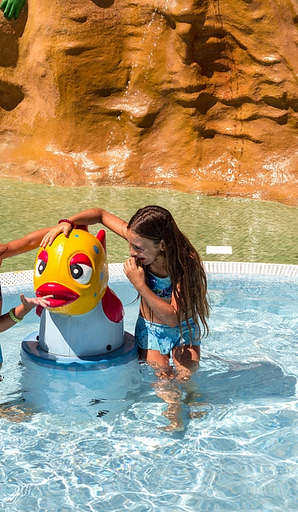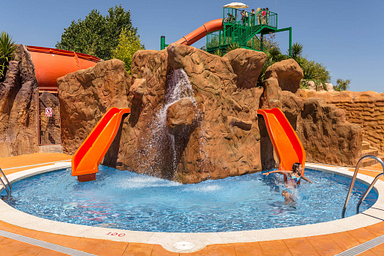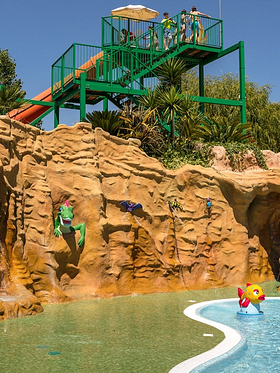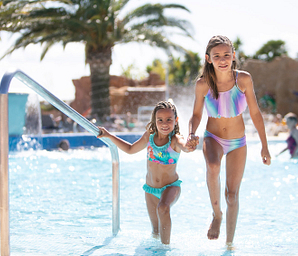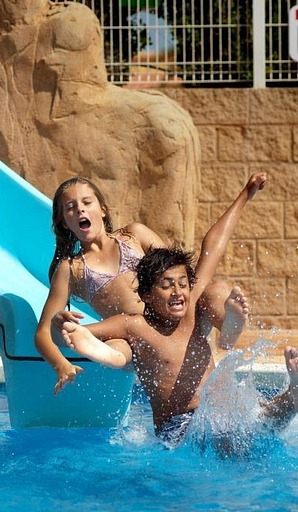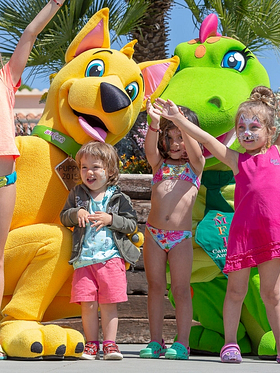 Home
/
Everything for children
A campsite in Spain with a children's club
Amfora loves children!
This is why we offer you a multitude of children's facilities
On our campsite close to Cadaqués, children and teens are lucky! They can have fun non-stop from dawn to dusk.
If you prefer terra firma, discover our play areas, sports grounds, play room and mini-golf course. For lots of adventure, both Jumping and the Amfi Park await your youngsters (aged 4 to 13), with numerous activities guaranteeing you unforgettable family times!
For older children (aged 12 and upwards), the Challenge Park offers an obstacle course, which invites you to excel yourself, but also have fun!
Discover here our activities in situ for all the family, without having to leave the campsite.
Our campers put it best!
"I love finger painting as it is the highly amusing. The activity leaders are very funny as well!"

A perfect campsite for children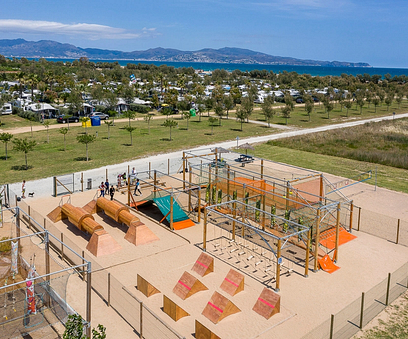 Amfi Park
A park for children aged 4 to 13. On the agenda, there is a mega trampoline, treetop adventure courses and super zip line.
Trampoline Park
Your children will have complete freedom to jump from trampoline to trampoline, in the Half Pipe Zone.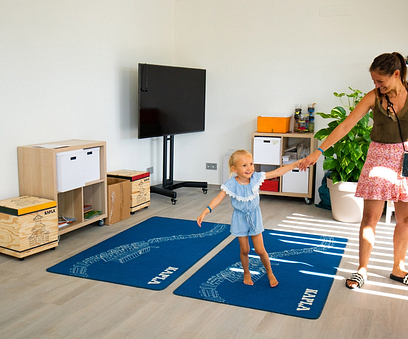 Multi-purpose area
A semi-covered area for all the family where creative workshops are organised every day.
Children's play areas
We have thought of your children's well-being, by making not just one but three play areas available to them!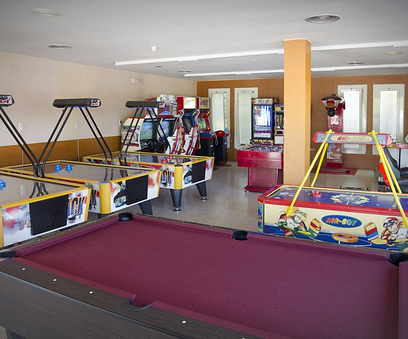 The games room
Go to the campsite games room. Video games, pinball, air hockey, table football… There is something for everyone!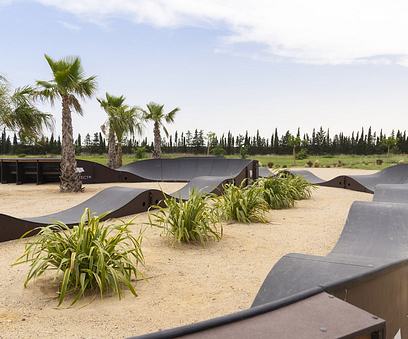 Pump track
Everyone is very welcome to have a ball on the Pump track, whether on a bike, skateboard, roller skates or scooter.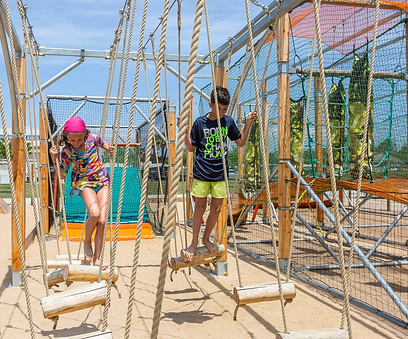 The Challenge Park
A completely new play and sports obstacle course, accessible for those aged 8 and above.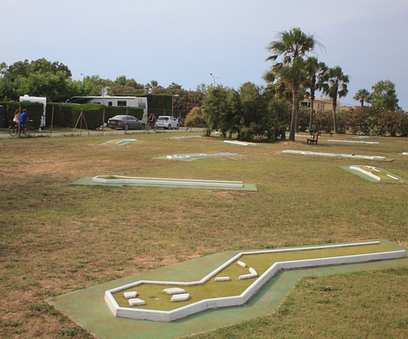 Mini-golf
The course has 18 holes. You can hire clubs for an unlimited period.
Sports grounds
2 tennis courts are located on the campsite. Near the beach, there is a football pitch and basketball, pétanque and volleyball courts (one of each).
Fun workshops
Creative workshops at the Amfi club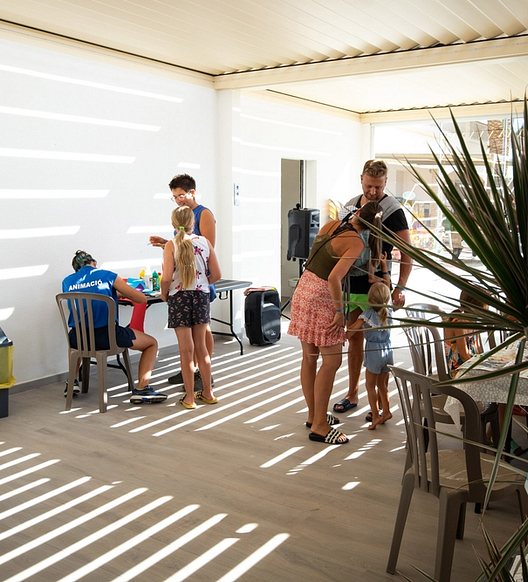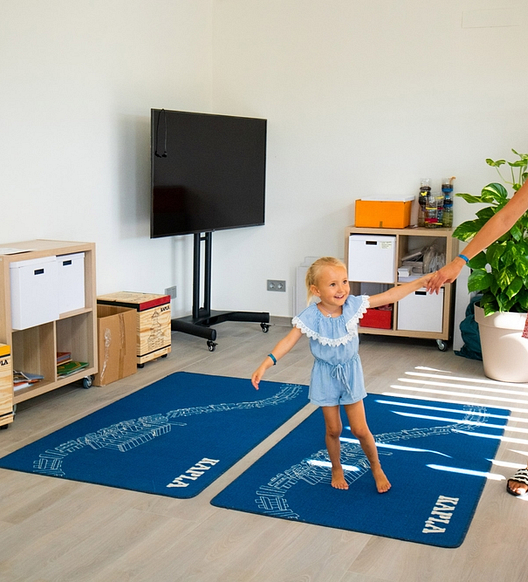 Located on the idyllic Costa Brava in Spain, our Girona campsite welcomes you for a holiday full of good humor and relaxation. We invite you to enter the doors of our multipurpose room, with a surface area of 120 m², designed exclusively for friendly family moments.
Workshops organised
every afternoon
in the high season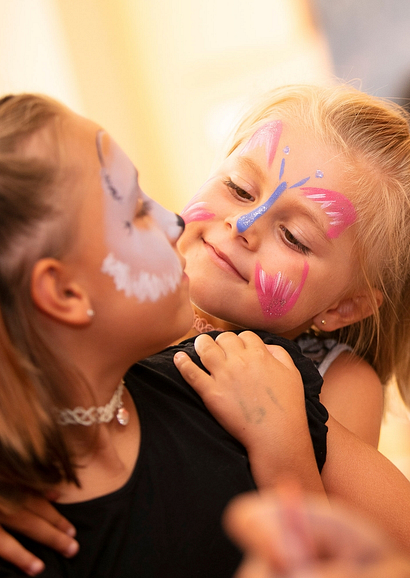 Share a play moment with your children, by taking part in workshops aiming to stimulate their creativity. On the programme: finger painting or indeed with paintbrushes, creation of wall frescos, creative masks or even face-painting, done by our activity leaders. With their imagination stimulated, they have no shortage of ideas to produce wonderful art works.
The room has tables protected with oilcloth table covers, and all the necessary tools for your budding artists' works. They can make the most of all of the equipment, useful for making their holiday souvenirs and creations.
The workshops we offer are also the perfect opportunity for them to make holiday friends. Brush strokes, uncontrollable fits of laughter and good humour punctuate their afternoons.
Cooking workshops are also organized at the Amfora restaurant to teach our children delicious recipes and give them a taste for the good things in life.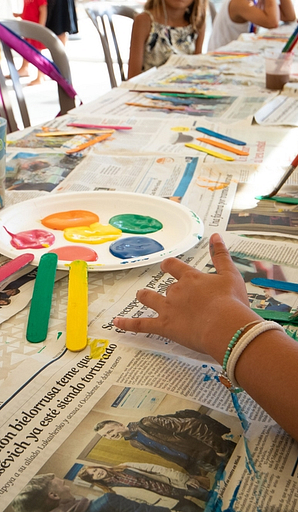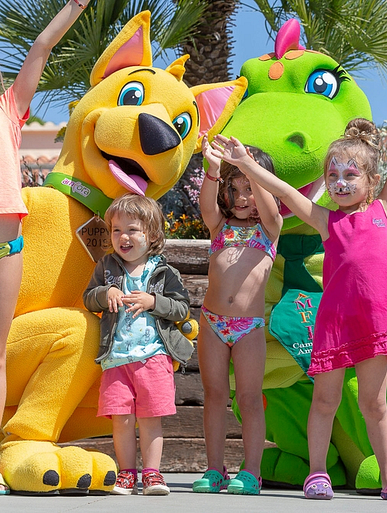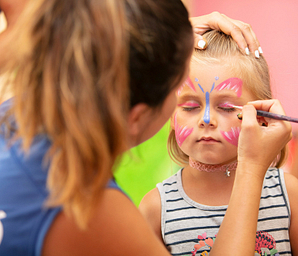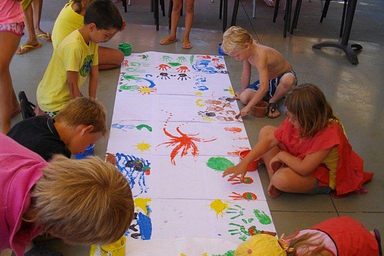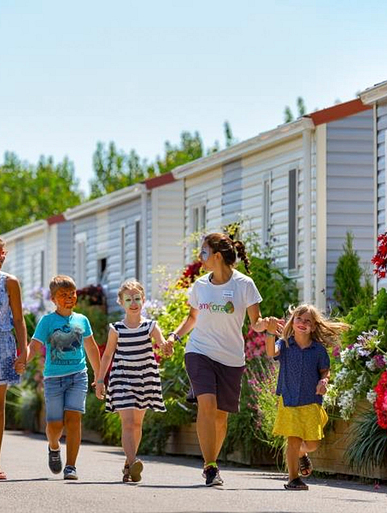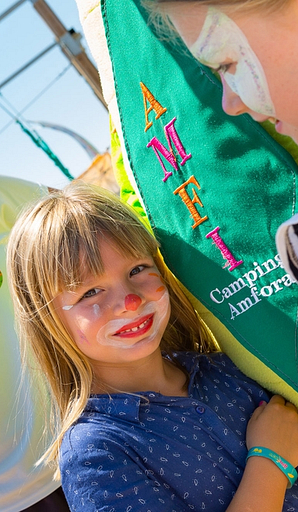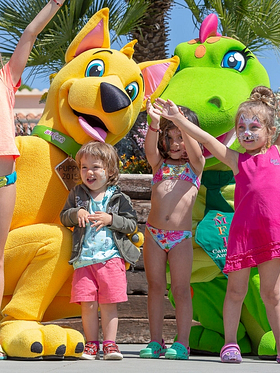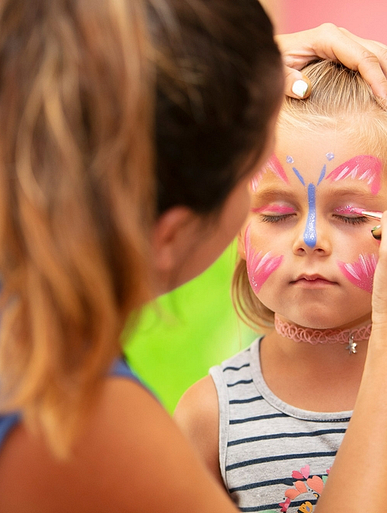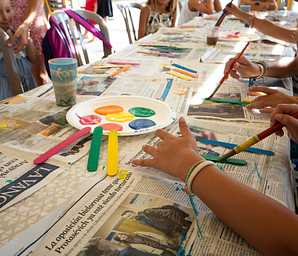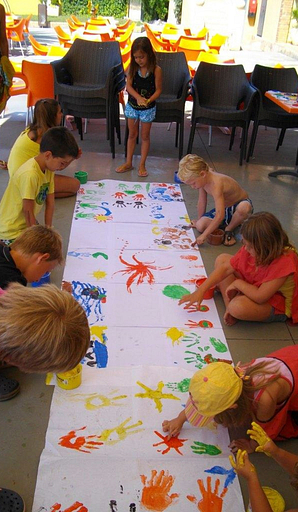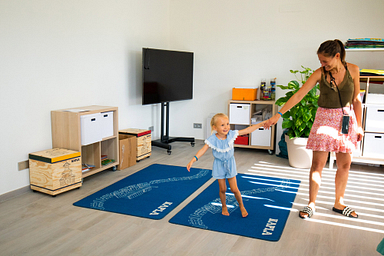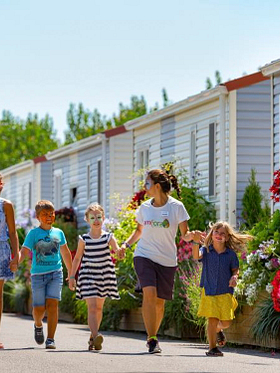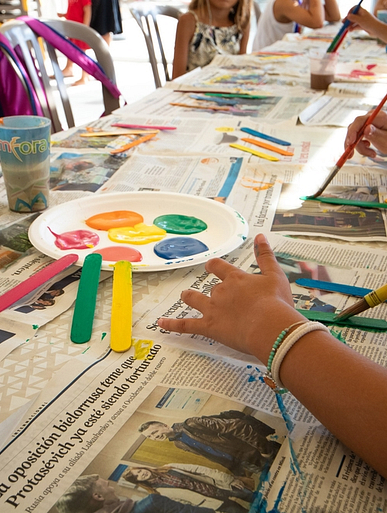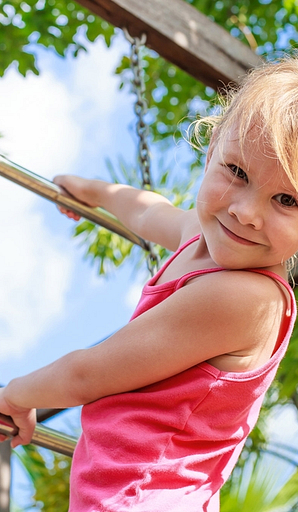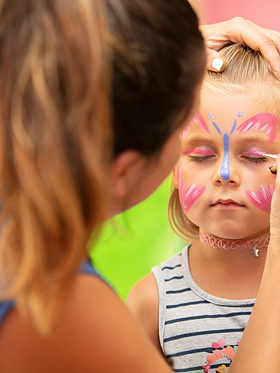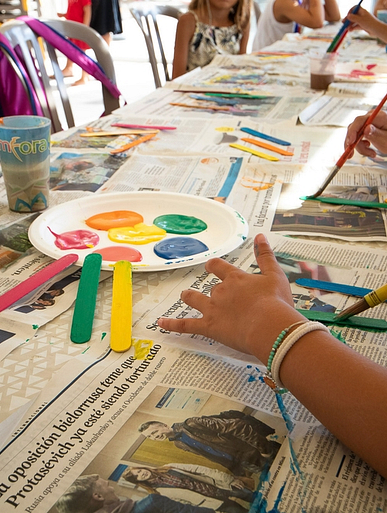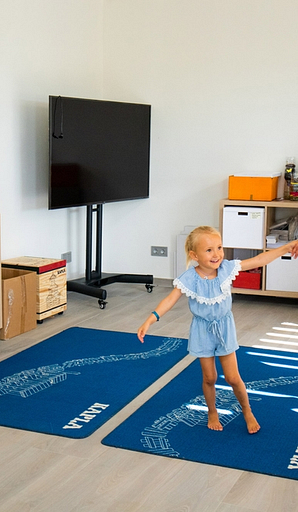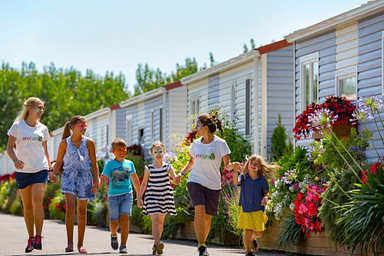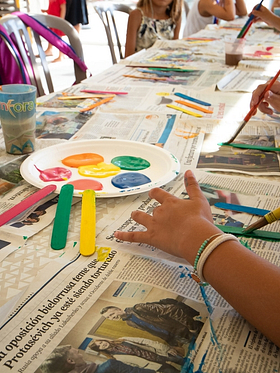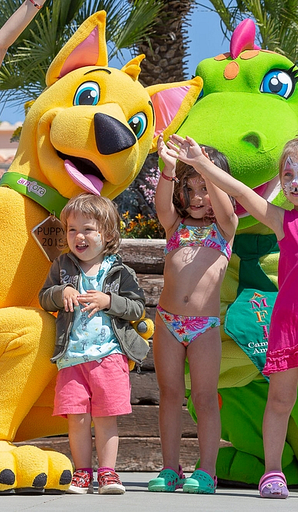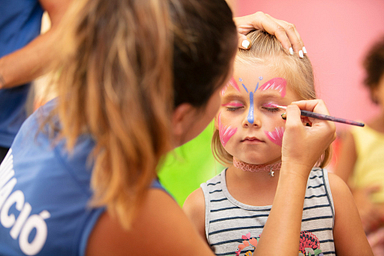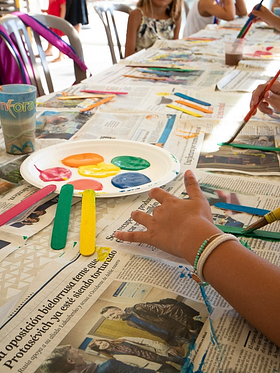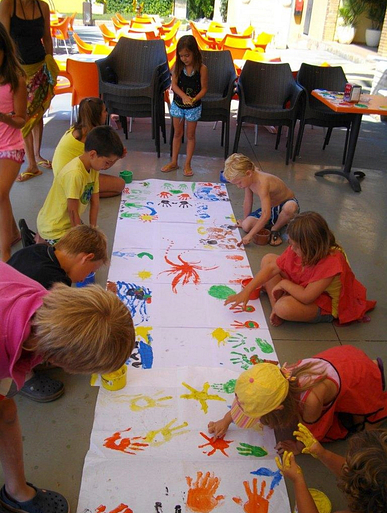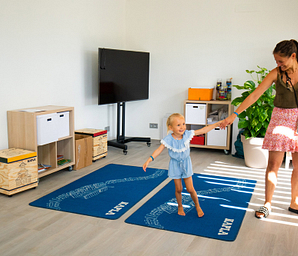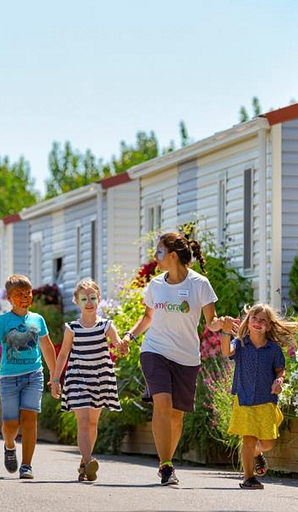 Water play games at the water park
Water games
for your children
Water play facilities
& mini-disco
To the delight of the young, our campsite in Catalonia with water play facilities offers them a full programme of water activities!
The swimming lifeguards make the water park safe throughout the entire day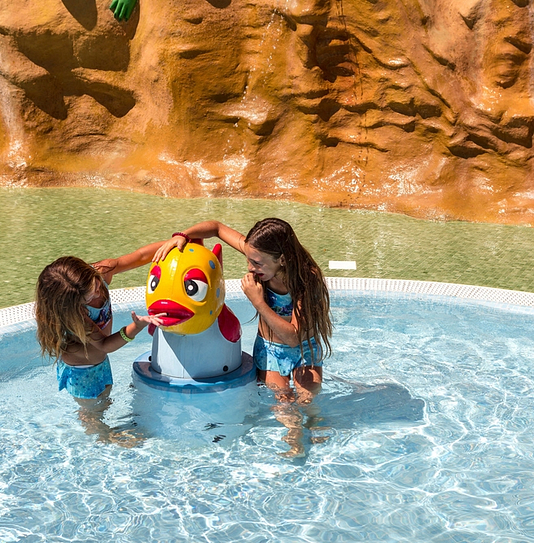 Our multilingual activity leaders look after your children whilst they discover the delights of water, in complete safety. Water trail, races…There is something for all tastes and ages. In addition, our water park is fully equipped for hours of family fun with its water slides, paddling pool, water jets…
Not forgetting the must-see water mini-disco! Your children follow our specific Amfora dance moves and go wild to the music. Sometimes our mascot, Amfi, also takes part in the activity!